American football legend Brad Friedel is an iconic Premier League figure following his meritorious service to the division over a period of almost two decades. This makes him a role model not only to Americans in the Premier League but also to other nationalities in the division.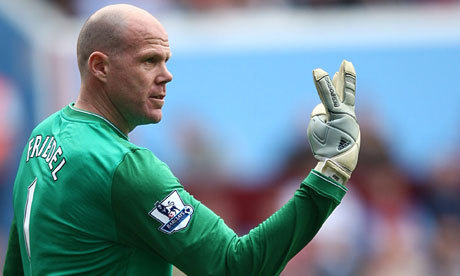 The 49-year-old goalkeeper turned football coach became a Premier League player in 1997 when he left Major League Soccer (MLS) club Columbus Crewfor reigning Premier League champions Liverpool.He spent three years at Anfield before joining Blackburn Rovers where he spent majority of his career as a Premier League player.
The former New England Revolution manager spent eight hugely successful years at Ewood Park. He moved from Blackburn Rovers to Aston Villa in 2008 before ending his career at North London giants Tottenham Hotspur. Brad Friedel hung up his gloves at the end of his four-year stay in North London five years ago. In total, the American made 450 appearances in the Premier League for the four aforementioned clubs.
Friedel holds the record for the most Premier League appearances amongst North Americans and South Americans in the history of the competition. During his playing career, the ex-goalkeeper was a consummate professional thus making him the perfect role model for the current crop of Americans in the Premier League led by Chelsea forward Christian Pulisic.
The 84-cap ex-American international also holds the record for the most consecutive Premier League games. He played in 310 successive Premier League matches and this was achieved in the colours of three clubs namely Blackburn Rovers, Aston Villa and Tottenham Hotspur.
He represented the United States of America over a period of 13 years, between 1992 and 2005. Brad Friedel played for his country in three FIFA World Cup tournaments. Brad Friedel retired from football at the end of the 2014/15 season after a 20-year professional career.